Slovenska Bistrica Castle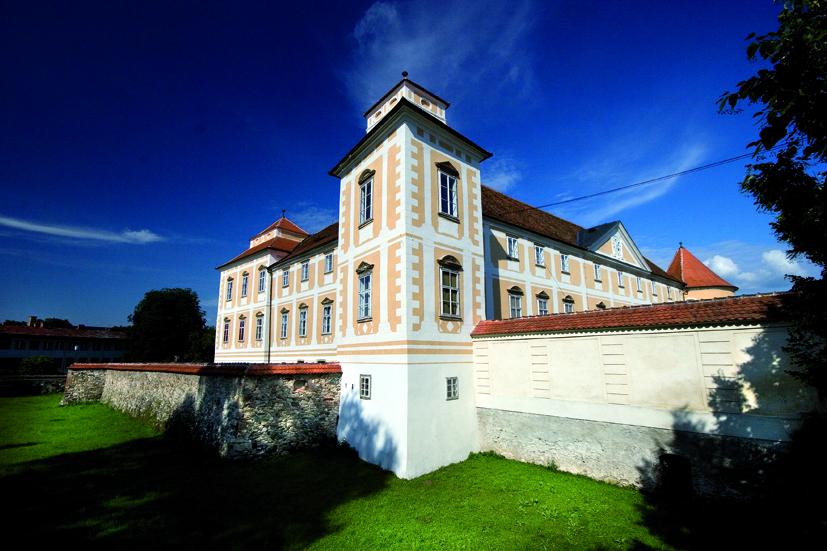 First written reference to the Slovenska Bistrica Castle dates back to the year 1313. Throughout the centuries it has undergone numerous restorations and today it functions as the main cultural center of both the town and the municipality. At first it was owned by the provincial prince, and in 1578 it became the private property of the family Vetter von der Lilie. Towards the end of the 17th century, the Wildenstein family took over the castle, and in 1717 it was bought by the Counts of Attems, who managed it until 1945. Since 1985, the castle has been carefully renovated.
The castle halls host numerous permanent collections which can be visited throughout the year. The castle guides will show you the famous frescoes of the Knights hall painted by Franz Ignaty Flurer, who is also the author of fresco paintings in the central staircase, the chapel and most of the rooms on the first storey. You can also view the exhibitions, such as the Celeia-Poetovio Roman Road Exhibition, Arko"s Ethnological Collection, the Anton Ingolič Memorial Room, the Dr. Zora Janžekovič Room, the Jože Tomažič Memorial Room with an old schoolroom, Pajtler"s Fossil and Mineral Collection, the Prayer Book Collection, the Rocks of Pohorje Collection, the Oil Lamps throughout Time Collection, the Dolls in National Costumes of the World Collection, the Collection of items from the Ancient Fort of Ančnikovo Gradišče, the Collection of Minerals of the Slovenska Bistrica Municipality, the Flag Room, the Wine Cellar with an exhibition of glass works, the Knights Hall, the Wedding Hall, the Castle Chapel, and the Castle Gallery.
The castle is interesting for visitors of all ages, and lately it has been welcoming increasing numbers of children who enjoy numerous creative workshops, explore the castle with the Castle Nanny, and discover countless exciting stories.
Who knows, perhaps you will also be lucky enough to meet the White Lady, who will accompany you through the maze of the ancient castle halls …
The castle also hosts various cultural events.
Cultural institute of Slovenska Bistrica
Grajska ulica 11
2310 Slovenska Bistrica
tel.: 02/80 55 350
E: vodniki@zavod-ksb.si