Festive December in the town square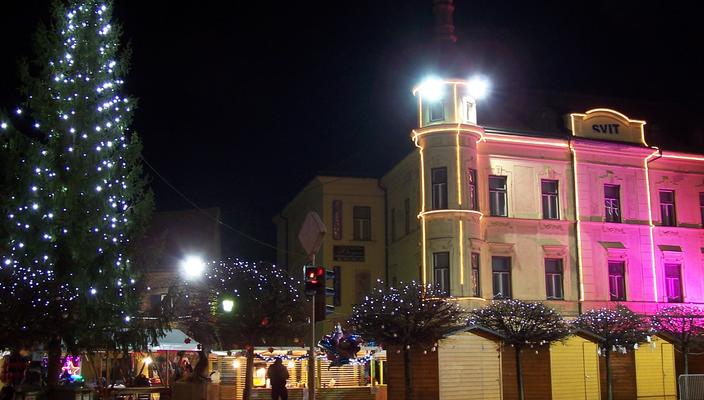 Just before the Christmas holidays the town square comes to life. A Christmas fair takes place, and there you can find numerous local producers from the municipality of Slovenska Bistrica and neighbouring municipalities. In the afternoons and evenings, numerous performances take place.
The youngsters are greeted by the three good men — the first is St. Nicholas, Father Christmas and Santa Claus. Puppet shows and children concerts are also organized.
You can spend the longest night of the year in the town square in Slovenska Bistrica, where you will find great atmosphere and entertainment program.