Biking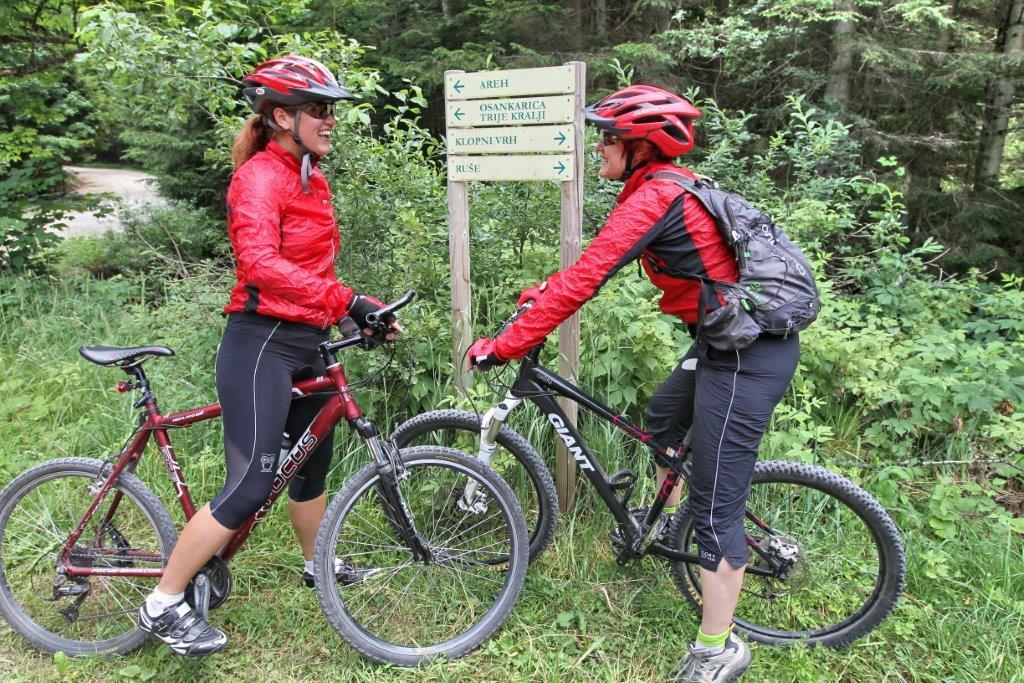 We invite you to discover Slovenska Bistrica and its vicinity by bike and enjoy the beautiful scenery and rich cultural heriatage as well as take part in numerous sports activities.
The trails are ideal for fans of road cycling and anyone who prefers to cycle outside the designated cycle paths, lovers of steep climbs and those who prefer a more leisurely cycle through the lowlands, visiting natural and cultural attractions, exploring interesting corners, visiting local providers, ...
Exploring interesting locations can become a very special bike adventure.
That is why we have prepared three designed cycling products "Tips for weekend getaway":
- Gourmet and wine cycling getaway in Slovenska Bistrica,
- Family weekend in Slovenska Bistrica,
- MTB weekend in Pohorje and below;
The suggestions are prepared so you don't need to look for a lot of additional information, because you get everything on the palm of your hand (links to websites, opening hours, contact...), so you can book a weekend break in Slovenska Bistrica yourself.
To make it easier and more transparent to overcome cycling kilometers, we have also added a Google map on which all the routes are incorporated.
Cycling routes also run outside the municipality's borders. For a more detailed view, click on the boxes with the arrow in the upper left corner. Bike routes are also available in the Ride with GPS app.