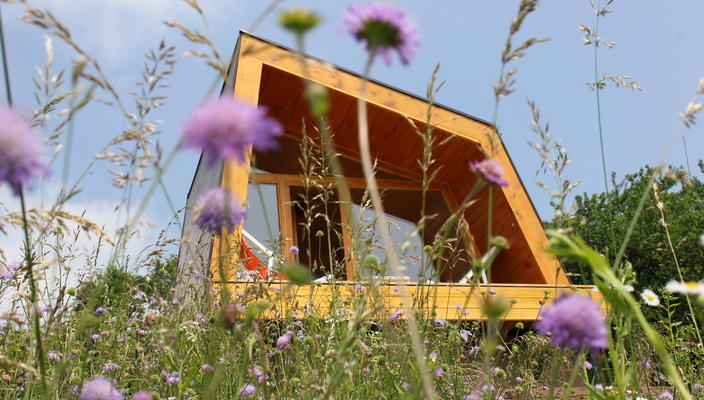 Due to its location, the glamping hut Skovik provides intimacy in direct connection with the surroundings and nature. The view from the hut is enabled through a panoramic window and represents the main attraction of the accommodation. In front of the hut is a terrace so that guests can enjoy the view from the bed or terrace.
The room is equipped with a king-size bed, a table, a chest of drawers, etc. The sanitary facilities are in the immediate vicinity of the hut.
The hut has the large fireplace for barbecue. You can also use the summer kitchen for the preparation of more demanding meals.
Additional information is available here:
Panorama Glamping Visole
Visole 63
2310 Slovenska Bistrica